Speaker Spotlight: Ashley Ward
26th April 2018
Back
When was the last time you sat down and looked at your site and thought, "What can I do to make this better?" An hour ago? Last week. Last year?!
If you're not sure where to start, take a minute to catch up with Ashley Ward. She's an expert in all things digital marketing, and a corporate speaker for SEMrush. With years of experience on the front lines helping real businesses gain ROI, she's inspiring retailers and marketers across the world.
Before she stops in at the Gold Coast for this year's Retail Global conference, though, she's sharing some of her top tips for online retailers.
"Think mobile-first for your online website."
–Ashley Ward, SEMrush
THIS IS PLACEHOLDER FOR UPCOMING VIDEO
Simplified Mobile Checkouts Get More Sales
If you've spent any time at all reading about how to improve your sales, you've probably heard that more and more sales are coming from mobile devices. For retailers, that means we need to think about the customer experience on the small screen.
From picking fonts and colours to optimizing your listings, there are many ways to go about this. But Ashley recommends focusing on the buying process. Even with fairly large purchases, the entire process from decision to purchase confirmation should take less than two minutes.
How difficult is it to check out? How many steps, screens, and barriers are there between adding an item to the cart and getting the order confirmation? By simplifying and streamlining this process, you make it easier to shop from a smartphone. You'll see an increase in your conversion rate – and your sales.
Customers are shopping on the go now more than ever, so your website needs to accommodate those mobile shoppers. One of the best ways to do this is by simplifying the buying process – make it easy for shoppers to purchase your product on their cell phone.
What else can you do? Ashley recommends keeping your site fast, clean, and simple. Try loading your online store on your phone right now and check to see if:
Your site loads quickly – in under a second!
You can see the product images clearly – without having to zoom in or out
The text displays in an easily-read size and weight and doesn't require a ton of scrolling to get through
Your checkout process skips the long forms and multiple screens
For the checkout process especially, Ashley recommends that stores embrace simple checkout services like PayPal, Apple Pay, and Google Wallet. Every step that your customers don't have to take is a step closer to a completed purchase.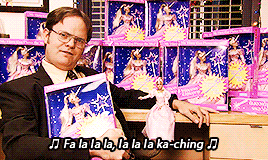 Tips to Reach New Customers from a Marketing Expert
Ashley warns that system tweaks like those aren't enough to get your customer's business. As a veteran marketer, she has some insights into what online retailers need to do to reach new customers.
The first? Press "Record."
"Video in both long and short form is becoming a crucial part of every digital marketing strategy."
–Ashley Ward, SEMrush
Tried and tested strategies like paying for YouTube gurus can be expensive, but you don't have to hire outside help for this. Customers just want to see videos about your products. So don't be afraid of getting in front of the camera yourself – videos from your company's employees are just as well received. Just be sure to include links to your site and products in the video – remember, simple is better.
Ashley also recommends taking on a more conversational tone across all your material. Voice search – like Siri, Echo and Ok Google – is becoming more popular as the tech improves. But people ask questions differently when they're speaking to an AI instead of typing into a search bar. That's why adopting a conversational tone can be so helpful, as it matches better with the queries people are asking.
Words of Wisdom for New Retailers
There's a ton of advice out there for new and growing online retailers, but Ashley thinks it's all about keeping it simple. She recommends:
 Make your online store mobile-friendly – remember, keep it fast!

Invest in a very good website designer who specializes in user experience

Get your product images professionally taken, then connect the product pages with Instagram to display actual customer images of the product (influencer marketing 101!)
But this is just a taste of what Ashley will be sharing this year at Retail Global Gold Coast. In fact, she'll be sharing with our delegates the trends they need to know about during her presentation. It's a can't-miss event for anyone who wants to improve their online store.
Until then, you can connect with Ashley Ward by checking out her blog posts, following her on Twitter, friending her on Facebook, and connecting with her on LinkedIn. And if you haven't secured your Retail Global tickets at the pre-show price, make sure you do so now before they reach the full price.