5 Reasons Integrating Your Email and Social Marketing is a Total No-Brainer
3rd April 2019
Back
In the big wide world, there are 3.8 billion email users and 2.7 billion social media users…That's enough to populate Australia 264 times over! 
These two channels are not only popular, they're highly profitable. Email has an average return on investment of $44 for every $1 spent, and social a $12.90 return! 
Average Return on Investment (ROI) for both channels. 
Standalone, they are great. But just like Batman and Robin, Beyoncé and Jay-Z, or wine and cheese, they're so much better together!   
In fact, integrated B2C campaigns see a 24% greater ROI compared to single channel campaigns.  
Quite frankly, we believe the above statistics should be reason enough, but we can top it off with 5 more for good faith.  
5 Reasons to Integrate Your Email and Social Marketing
Brand Awareness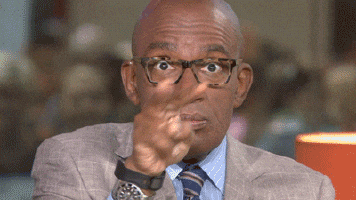 Growing your brand is all about exposure. Exposure at bus stops, at events, in the inbox, and of course, on social media. 
The more quality impressions you can make on your audience, the more likely they are to remember you when they're ready to buy. You really need to shoot from all cannons, and you can do this by covering more ground with cross-platform campaigns.  
Safety Net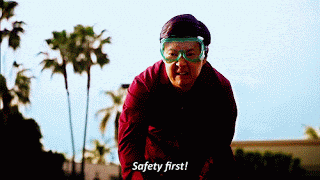 Wednesday, March 13th was just an ordinary hump-day until suddenly things changed forever… 
It was on this day that Instagram and Facebook officially 'went down' for millions of users across the world. Could we please ask for a minute of silence for all the selfies that were left uncaptured, breakfast-shots that were never shared, and stories that couldn't be posted.  
Ok, dramatic much? BUT have you thought about what this could mean for your business if it were permanent?  
It seems far-fetched to say one day Instagram or Facebook may be irrelevant, but do you remember MySpace?… Point proved! 
Putting all of your eggs in one basket, or in this case, keeping all your followers on one platform, is super risky. 
Yes, the chance is slim that a social platform could shut-down overnight, or an ESP could be terminated deleting your list. But you do need to consider safeguarding yourself against changing loyalties that will see followers slowly but surely migrate between platforms. 
Balance Your Content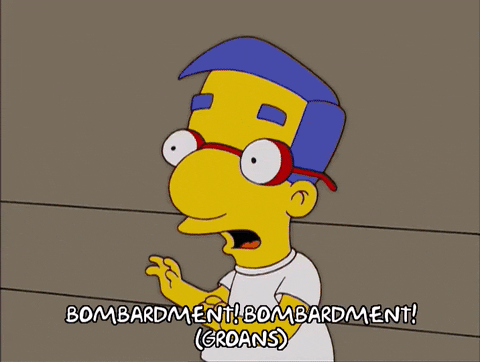 They say it takes an average of 7 impressions before someone makes a purchase. And if every one of these impressions is coming from the same source, the user is going to feel totally bombarded.  
Having a fluid campaign across multiple channels spreads the content load and will pinball users through their customer journey. PING! PING! PING! All the way to the point of conversion. 
Trust us, balance is key!  
Diversify Your Engagement Channels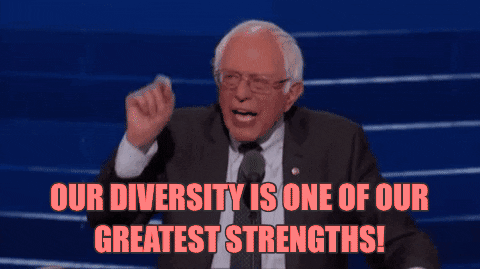 You can't be everyone's piece of cake, but you can be a few different flavours at once. 
Every consumer is unique, and so is their online behaviour. Although many users may use both channels, some will certainly prefer one above the other. 
Take myself for example, I will read emails I get in the morning. But if you want to reach me after dark, you will need to intercept me during my nightly social scroll.  
Diversifying your engagement channels ensures that people can hear from your brand, through their preferred channels, at their preferred time.  
Hit Every Touchpoint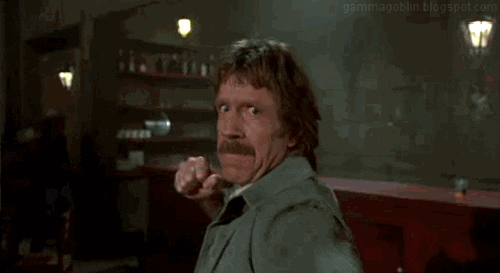 Social media is a great place to acquire new customers. Email, on the other hand is the perfect place for nurturing leads or reaching out to them post-purchase. 
Basically, email and social media are two snakes weaving in and out of the customer's journey. Utilising both platforms at once allows you to hit more customer touchpoints. Use just one, and you'll be missing some great opportunities. 
THE PROFITABLE PAIR – HOW TO COMBINE EMAIL AND SOCIAL MARKETING FOR HUGE ROI 
Basically, what we are getting at here is, email and social are a total power couple and if industry insights are anything to go by, this profitable pair will stand the test of time.  
On one hand, you've got trusty email marketing, the perfect channel for nurturing your loyal customer base and sharing engaging content. On the other, you've got social media, a killer channel for acquiring new customers and building brand awareness.   
In perfect unity, these two are unstoppable, high-converting, money-making machines, and we're here to show you how it's done. 
Watch the video!
In this workshop you will learn:  
Understand Industry benchmarks and user expectations for each channel

 

Run a multi-channel follower/subscriber acquisition campaign

 

Understand how to activate better results of promotional campaigns when social and email work together

 
Segment your content & message to create a fluid multi-channel marketing campaign (Set and forget styles!)

 
 Written by Milk It Academy